Google Earth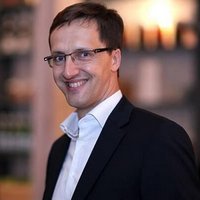 Review by
Sam, software expert
It is now possible to view and explore the earth as it is without having to travel around it. All you need is your computer and the Google Earth application.
This application is built to help users view the earth from the comfort of their homes in 3D. This powerful presentation of the globe is made possible by satellite imagery. The Google Earth program is free to use for anyone. It is also easy to use with different features which benefit the user.
The freeware app provides different features and benefits for the user.
It has additional globes such as that of the moon and Mars for people who would like to explore outside the earth. You can also easily view the night sky using the app and without having to step outside.
It has a search bar which allows you to search for different locations for your own convenience. This also includes helping you find the direction and estimate the distance between two points.
The app has a flight simulator game as well as virtual reality options for users who have a VR setup.
It has a feature called Panoramio which allows people to upload photos of places they have been to so that other people can see.
The app also presents information on some places as provided by Wikipedia.
Runs on:
Windows Vista / 7 / 8 / 10
Language:
English / German / Portuguese / French / Russian / Italian / Dutch / Spanish / Polish
Last updated on:
May 07, 2019
BEST ALTERNATIVES
COMMENTS