Microsoft Visual Basic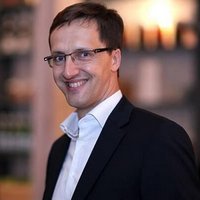 Review by
Sam, software expert
Visual Basic is a highly effective program that allows programmers to create applications for Windows. It uses an event-based programing language developed by Microsoft which includes a visual interface which is ideal for novice programmers.
Microsoft Visual Basic has been used for a long time but was recently made a Legacy to be replaced with other languages such as Visual Basic .NET. Visual Basic has been used in a lot of Microsoft applications such as AutoCAD. It comes with a number of features that make it an ideal pick for programmers.
Visual basic is relatively easy to learn compared to other languages. This is thanks to its visual interface which includes items such as buttons, progress bars, and labels.
The program comes with an SQL engine
It offers its users inter-code suggestions through 400 most used syntax codes from previous programmers. This will save programmers time and work by ensuring more accurate work.
The program is free to use. There is, however, a premium version with added features that can only be accessed through paying the premium fee.
It as a drag and drop feature that can be used to create forms.
It also includes an event handler which allows programmers to insert code.
Version:
Express Edition Express Edition 2010
Runs on:
Windows Vista / 7 / 8
Last updated on:
May 07, 2019
BEST ALTERNATIVES
COMMENTS