MSWLogo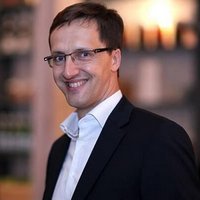 Review by
Sam, software expert
The best way to become a programmer is to start with an easyprograing language and build your way up. The MSWLogo is designed to help you achieve just that.
It is a programming tool designed for educational purposes. It is easy to learn and its use is based on LISP. This programming tool is especially ideal for introducing children to programming. The program has an easy to use interface and comes with plenty of tutorials to make it easy for its users.
There are a number of benefits associated with using MSWLogo. They include:
An automated process that makes it easy to launch after download. Its ease of use makes it easier for users who do not have extensive knowledge of computers to run it.
It is designed to use C++ which allows the program to play well with other digital tools. This is ideal for users who create programs that are designed to run on such tools.
It supports both 2D and 3D which are ideal for designers.
It is light on your system, making it easy to run without having to give up too much computing power. This also helps keep your computer fast.
It supports 32-bit and 64-bit operating systems.
Runs on:
Windows NT / Vista
Last updated on:
May 07, 2019
BEST ALTERNATIVES
COMMENTS