Microsoft Office 2010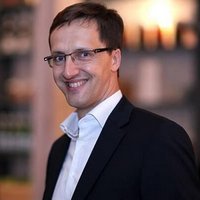 Review by
Sam, software expert
The MS office 2010 was first developed in 2007 and launched in 2010. It is a document task management application designed to help users produce, modify and store documents in a professional manner.
The 2010 version, which follows the 2007 version, creates a more organized system for document handling. It is built for personal, academic and professional use.
The app offers a wide range of improved features which increase user experience. These features include:
A backstage view that collects all your document management tasks and puts them in one location. This allows for a more organized system of doing things with your computer.
It has an increased file format support which helps users handle a wide range of document formats.
Through the app, multiple parties can simultaneously collaborate on documents through a co-authoring option provided by One Drive.
The app helps enhance system security through features such as protected view and read-only view access for documents you have downloaded online. This way, whatever virus you might have unwillingly collected is identified by the system and discarded without doing any damage.
Services such as OneNote and PowerPoint can now support mathematical equations. This enables people in schools or business to make better presentations.
Version:
Home and Business 2010
Runs on:
Windows Vista / 7 / 8 / 10
Language:
English / German / Portuguese / French / Russian / Italian / Dutch / Spanish / Polish
Last updated on:
May 07, 2019
BEST ALTERNATIVES
COMMENTS