Microsoft PowerPoint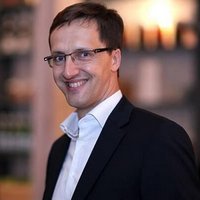 Review by
Sam, software expert
Do you have an important presentation for your business, school or a conference? The Microsoft PowerPoint program is designed to help you achieve the best results.
This app is designed to help you make your presentations shine. From simple presentations to complex ones through highly adaptive slides.
Its ease of use allowing you to tell your story like a professional. All you have to do is start with a blank page, add templates and add content as you go.
The program offers you beautiful designs rich animation, cinematic motion, 3D models and icons hence making your presentation interesting. The program also offers additional sound features to keep your presentations lively and to convey the intended message.
It supports multiple languages allowing you to customize presentations depending on your audience.
There is a slide-by-slide note feature that only you can see during the presentation. This is especially important when handling long presentations. You will not need to recall everything on your presentations.
The program also offers cloud saving capabilities for real-time co-authoring and comments. This way, you and your colleagues can collaborate on each presentation for the best results.
The program allows you to reuse slides from different presentations hence saving you valuable time.
Runs on:
Windows Vista / 7 / 8 / 10
Language:
English / German / Portuguese / French / Russian / Italian / Dutch / Spanish / Polish
Last updated on:
May 07, 2019
BEST ALTERNATIVES
COMMENTS