Microsoft Office 2007 Service Pack 3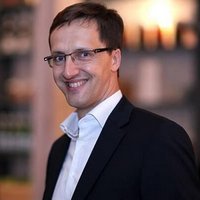 Review by
Sam, software expert
Are you a Microsoft 2007 user and would like the latest update on the software? You can now use the service park 3 version from Microsoft.
The Microsoft office 2007 service park 3 also known as SP3 is the latest offering from Microsoft. It features upgrades and improvements based on customer feedback in relation to stability and performance. This is aimed at making User Experience much more pleasant.
The SP3 version has a number of features that would greatly benefit you as the user.
It is easy and free to download. You do not even need the SP1 and SP2 version. The SP3 carries everything. Fixes presented with the SP3 include:
Language fixes such as French and its pre and post-reform rules have been worked on.
Outlook and Singapore's calendar now features a Chinese New Year holiday.
Excel which had earlier experienced crushes has been fixed and is now performing better.
Document encryption services are not properly configured. This ensures that your document and general data is well protected throughout your use of the software.
There are an additional 4 bibliography styles for students and academics who use the Microsoft word service to write their papers.
Runs on:
Windows Vista / 7 / 8
Language:
English / German / Portuguese / French / Russian / Italian / Dutch / Spanish / Polish
Last updated on:
May 07, 2019
BEST ALTERNATIVES
COMMENTS