Microsoft Office 2013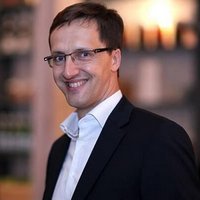 Review by
Sam, software expert
The MS office 2013 is a document task management application designed to help users produce, modify and store documents in a professional manner. It comes with different components that aid in specific tasks such as creating and editing of documents, creating presentations and working with numerical representations.
The 2013 version creates a more organized system for document handling. It is built for personal, academic and professional use. The program offers a wide range of improved features which increase user experience. These features include:
A backstage view that collects all your document management tasks and puts them in one centralized location. This allows for a more organized system of doing things with your computer.
It has an increased file format support which helps users view and handles a wide range of document formats.
Through the version, multiple parties can simultaneously collaborate on documents through a co-authoring option provided by OneDrive.
The app helps enhance system security through features such as protected view and read-only view access for documents you have downloaded online. This allows for easy viewing of documents without the risk of getting viruses.
The app has a new and improved start screen with new visualizations as well.
It comes with new graphical options for different sections of the program.
Runs on:
Windows Vista / 7 / 8
Language:
English / German / Portuguese / French / Russian / Italian / Dutch / Spanish / Polish
Last updated on:
May 07, 2019
BEST ALTERNATIVES
COMMENTS