Microsoft Excel 2013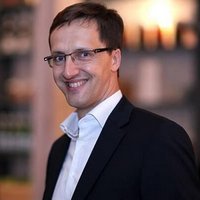 Review by
Sam, software expert
Working with numbers does not have to be messy and disorganized. Not with the Microsoft Excel 2013 program that is designed to help Microsoft users make sense of numbers in a professional manner. This involves making numerical presentations, graphs and financial projections for work, school, and personal use.
The 2013 version of Microsoft Excel is not the first of its kind. It is, however, smarter than its predecessor with features that enhance efficiency and increase automation. This version comes with a number of features and benefits which are ideal for any digital workbook.
It has an easy to use interface with added features to make work easier.
The workbook allows users to quickly analyze their data and find better ways to present it.
Users can also insert photos in their presentations from online sources. This is ideal for users who want to make their presentations better for both school and work related projects.
Users also receive helpful error messages throughout the course of working with Excel which guarantees the quality of their work.
It has flash fill feature which helps arrange data in a way that makes sense to the people reading it. This reduces the time taken to manually handle your work.
Runs on:
Windows 7 / 8 / 10
Language:
English / German / Portuguese / French / Russian / Italian / Dutch / Spanish / Polish
Last updated on:
May 07, 2019
BEST ALTERNATIVES
COMMENTS