Microsoft Word 2013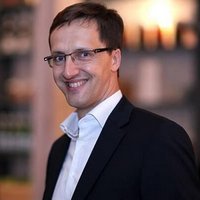 Review by
Sam, software expert
Creating and editing documents is an important part of our day to day lives these documents are needed for a wide range of reasons. It is for such reason that you require an editor that caters to all your needs.
The Microsoft word 2013 comes from an impressive list of Microsoft word editors. It has features designed to help create the most professional documents. Among the features to expect with this version include:
PDF viewing and editing capabilities. It is easy to send official documents in PFD form
It easily integrates with OneDrive enabling you to store and back up your files. This also allows syncing of your work with other authors in real time for better performance.
The MS word 2013 comes with tools which enable easy editing of documents for more accurate work. This is especially important for official and, or academic documents.
It supports different plugins that enable better editing and creation of documents.
There are added charts within the app such for better presentation.
The app allows you to view previous versions of the document. This makes editing work easier.
There is a "protected mode" that allows users to read downloaded documents without compromising the security of the system.
Runs on:
Windows Vista / 7 / 8
Language:
English / German / Portuguese / French / Russian / Italian / Dutch / Spanish / Polish
Last updated on:
May 07, 2019
BEST ALTERNATIVES
COMMENTS